A Rosy View

A live-action animation on a classic children's rhyme that I have made for the Dutch version of Sesame Street.



The Dutch version of Sesame Street produced a series of live-action animations that accompany children's songs and poems, starring the Dutch muppets, Ieniemienie, Pino, Purk and Tommie.
This animation is based on a rhyme about what one should do when feeling angry: pick a rose, put it on your hat and everything will turn out fine. I came up with the idea to use a sideshow at a funfair as a setting for this animation. One of the show's muppets was dressed up as the prize rose. Below, you see the storyboard I have made to visualize this concept.
I directed the shooting of the live action together with the Sesame Street film crew and puppeteers. The crew had even made a rose costume to fit the story I had written. After the shooting, I illustrated and animated the surroundings, while composer Henny Vrienten took care of the sound.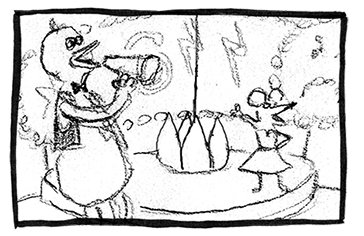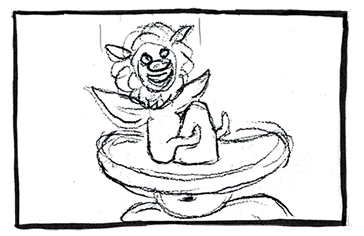 ---
© Copyright 2023. All Rights Reserved